It's hard to describe the feeling of freedom. I think it's different for everyone. To me, freedom is the feeling of well-worn wet socks, glacial lake showers and windy mountain passes, the capacity to carry my house on my back – and put it down wherever feels like home. New Zealand, unlike many places, provides me such freedom. I am a traveler – a nomad seeking vision, a vagabond with purpose, a free spirit looking to connect.
I've never traveled by myself – and up until stepping off the plane in New Zealand, I kept asking what I was doing; better yet, why? The rain greeted my face outside the terminal like a breath of fresh air. I was captured by a compulsion to point my boots in one direction and walk until either my soles retired or resolve faltered. Luckily, Auckland isn't a massive city and I was able to seek shelter before experiencing either. That didn't stop me from walking in the rain all day though, much to my wanting chagrin.
Auckland is a charming city, especially in the rain. The city feels like San Francisco without a depraved and searching social life or a walkable Sydney, but it carries the charm of a mountain town. The downtown blends into charming suburbs with remnants of times past – and it only takes a ten minute wander out of the downtown to find quiet cottaged streets rich in history and lifestyle. A quick stroll down Queen street or to the pier serves as a rich reminded of tourist ridden city life, which might feel like too much – if it weren't so closely juxtaposed by the congested charm of High Street which feels more like Potter's Diagon alley than a busy retail corridor or Karanghape Rd, your local bohemian inspired center for debauchery. And then there's Ponsonby – aka, where New Zealand keeps all of its yuppies – but where you'll also find the best coffee and ice cream in the city. And when the City becomes too much, a five-minute jaunt will almost always land you in a quiet park where you can enjoy an espresso and contemplate life or the tabloids – your choice. Overall, it's a charming city – busy, bustling, exciting, livable and visit-able.
Two days in the rain served as a needed dampener to send me in search of wifi enabled cafes so I could plan my next month and a half. I landed without a plan but I resolved to find my next step. After a rainy walk down to the DoC (Department of Conversation) office, I lucked into booking my first great walk: the infamous Routeburn, but I only had three days to get down to Queenstown and over to the track. Next thing I know, I'm booking my first hostel, a plane ticket, and off to the airport.  Not without enough time to enjoy my first, and last, sunny day in Auckland however. The city came alive in the sun and the quiet parks became vibrant. Sad to say goodbye, I left for the airport in search of a wild adventure.
---
I was reminded of the difference between a traveler and a tourist on the plane as I sat next to a Denver based CFP touring New Zealand with a group of 15 other companions in search of adventure through bus windows and isle seats. I give her credit though – travel is not for the feint of heart. She shouted to me as I departed from the plane "Does your mother know where you are?"
Landing in Queenstown felt like coming home. You're greeted by towering mountains that seem to just drop off into crystal clear valley lakes. A 10 minute bus ride will land you smack dab in the center of the worst planned and most youthful city in New Zealand. I sprinted to Black Sheep hostel, wanting to fully explore the entire city, which didn't take long. The downtown is young and fun – full of buskers, lakefront cafes, towering backpacks, distracted drivers, and kids with too much credit all surrounded by towering mountains. It's just wonderful. After taking in the local fairs for a couple hours I retired back to my hostel with a bottle of wine and KFC chicken sandwich unsuspecting of the night.
As, what I'd consider to be, a typical American – I always attached a negative stigma to hostels. The congestion, the depraved youths, shared bathrooms, slow WiFi – how could they ever be charming and safe and cool, right? How wrong I was… Sure, sleeping in a dorm room with 5 other smelly backpackers takes a night or two of adjustment but it only takes a week in a tent to appreciate the luxury of a dry bed and warm shower. And then there are the social spaces – the number one reason to stay at a hostel. The tabled lawns and massive well equipped kitchens, the shared lounge and accompanying board games, the tight dorm rooms and communal bathrooms – all of these spaces force interaction and respect. Quality interactions people yearn for in life – interactions hotels seldom provide.
Posted up at one of the larger communal tables at Black Sheep Hostel, I began to drink, write, eat, and be merry. I was soon joined by one of my dorm mates – a 19 year old au-pair from France visiting New Zealand for a year to "find herself". It didn't take her long to realize she was in good company – although our interaction comprised more of hand gestures than dialogue. We were soon joined by a kind gentleman from Japan who was taking vacation in the South Island for two weeks before returning to work in Sydney. Finally, Melo joined us; a stout dark German with good English and a better wit. We all spoke on our adventures through New Zealand and the world – and our plans.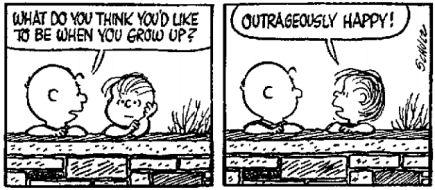 So often in the US we become accustomed to asking people "What do you do?" – as our jobs seem to so narrowly define our lives. In New Zealand the custom is to ask "How long have you been here?" – as it's a pretty good barometer for happiness, purpose, and passion. Travelers only a couple of months in usually are in transition; those three to nine months in are happy with drive; those over nine months in are usually crazy, broke, rich in life, and have the best stories.
While none of my new friends were over nine months into their journey, we all had ambition to realize such lifestyle and find such purpose and passion in our travels and selves. As the night drew on and wine bottle drained, broken English soon turned into hushed whispers and hearty laughs. I don't think much was said, but it was said well. Eventually the four became three and three became two – and Melo began talking about his goals in New Zealand. Looking back it feels crazy but I trusted this guy the moment I met him – and soon his goals became mine and our goals became a plan to meet after my trek up Routeburn. My goal to travel with a total stranger would soon be realized – I had a goal and a plan and purpose. Soon after, the wine was gone and it was time for bed.
---
I greeted the warm morning swiftly packing up my backpack and wishing my dorm mates well. Queenstown felt groggy in the morning after a night of partying but that provided me needed time to buy food and prepare for my 10 plus days in the mountains. Melo and I soon met to finalize our plans – he pointed me in the direction of the best camp site near the city, and I was off to hitchhike, for the first time, in search of a place to crash for the evening.
Having never hitchhiked I felt weird standing right outside the city looking for a ride so I decided to walk along to lakefront path for a few kilometers to prove I wasn't a lazy backpacker. Soon I found myself with a sore back from a backpack weighing way too much and no path to continue down the road, so I did what any rational person would do – I threw my thumb up, feeling like I was throwing caution to the wind. It was awesome – I was nervous and excited and on a mission. It only took thirty minutes for a cute French girl to save my stranded soul – and deliver me to Twelve Mile Delta campground.
After walking around the campground for thirty minutes and taking a quick dip in the lake I decided on a quiet embankment to make camp for the evening. Not long after pitching my tent, for the first time mind you, I was joined by another backpacker, Alex – an opinionated tramp from Birmingham with an affinity for death metal and being a vagabond. He had been backpacking for over 8 years working odd jobs here and there to fund his wanderlusting habit. We shared some beers and reminisced on our travels, festivals, life, and passions. We talked into the night only taking pause to enjoy a busker who decided give a free piano concert at the campsite for Valentine's day right in front of our tents. The sun set, the ambient music danced with the wind, the mountain backdrop soon turned red; it was actually quite romantic – and peaceful. I slept well that night ready to take to the mountains with my backpack.
The next morning I woke up to four campervans surrounding my tent – and a wagon somehow parked in the eight feet between Alex and I. (So that's what he ruckus was the night before…) I took it as a sign that I was ready to get off the roads and onto the trails. I packed my kit, said goodbye to my new friend, and hit the road in search of a hitch 60 kilometers north to the Routeburn trailhead. Not twenty minutes after throwing my thumb up did a kind couple from England take pity on the size of my backpack and offer me a lift to Glenorchy, the next town up the road. I soon learned about their sons who had also both taken vacation in New Zealand backpacking only to find it too lovely to leave. They were in the country for six weeks visiting their kids – and I think I reminded them of their oldest son.
As we approached Glenorchy we were greeted by rain. They looked at each other, then at me, and then back to each other. Next thing I know they're driving me all the way to the trailhead – 30 kms past the city. "We were going to check it out today anyways." Steve kept saying. I kept my mouth shut and smile wide as the rains drops grew bigger.
The landscape was beautiful, even in the rain. Blurred river valleys with massive rock beds bled into rolling farms dense with sheep, and then mountains shot up out of nowhere only to disappear into the clouds. Could this be heaven? We arrived at the car park too soon for me to answer that question.
I thanked the too-kind couple for saving me a wet hitch, grabbed my hefty backpack, and ventured to the rainy Routeburn trailhead ready to conquer the world. It was at that moment that I felt like my adventure had begun – and I was overjoyed. I took to the trail.
"It feels good to be lost in the right direction"